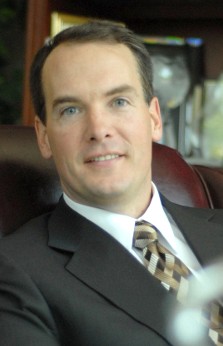 Roger S. Green, MSFS, CFP®, and the staff of his firm Green Financial Resources, LLC (GFR), have helped individuals and small businesses with their investment decisions since 1987. With Roger's focus on educating and a unique philosophy that he and his firm will help everyone who seeks help with their money (by providing free consultations without asset minimums), he has differentiated his firm from most. GFR's primary focus is on helping people to invest with the goal of pursuing long term capital appreciation.  Roger's asset harvesting plan guides the withdrawal process strategically during retirement, allowing the potential of continued growth to help ensure financial confidence throughout today's longer retirement periods.
Whether you need assistance with financial planning, investments for long term capital appreciation, asset allocation for risk protection and diversification, life/long term care/disability insurance policies for risk management, estate planning for the next generation and much more - Roger and his team are here to help. The earlier you start, the better.
Take action now by calling us at (770) 931-1414 to schedule a free appointment to review your plan for your financial future, or click on the Retirement Planning Classes link for more information about the classes Roger has been teaching since 1997. Listen to Your Green, the weekly radio program Roger has hosted since 1998, aired Saturdays at our new time 10 AM on 970 AM or live at www.faithtalkatlanta.com.
Recognition for Roger and Green Financial*:
The Top 1000 Advisors - Barron's 2009-2013, Top 1200 for 2014-2016
Overall Gwinnett Small Business of the Year - Gwinnett Chamber 2016
Family-Owned Small Business of the Year - Gwinnett Chamber 2016
Advisor Hall of Fame - Research Magazine 2009
Pinnacle Small Business of the Year Award - 1-9 Employees - Gwinnett Chamber 2008
Pinnacle Small Business of the Year Top 25 Finalist/Semi-Finalist - Gwinnett Chamber 2008-2016
To view a comprehensive list of awards and recognition, please visit Our Qualifications.
*The results from the above listings/articles should not be considered a guarantee of future performances and/or success. 
The possible implications for consumers and investors when the Federal Reserve raises short-term interest rates.

How sector funds can help diversify a portfolio and the risks associated with sector investing.

A discussion of the economic issues surrounding the British exit from the EU, and the impact on financial markets.

A recent industry study found that 17% of retirement plan participants did not seek any retirement advice at all.
Compare the potential future value of tax-deferred investments to that of taxable investments.

Use this calculator to estimate how much income and savings you may need in retirement.

Use this calculator to estimate the federal estate taxes that could be due on your estate after you die.