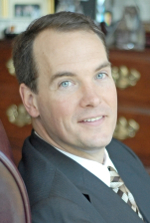 Roger S. Green, MSFS, CFP®, and the staff of his firm Green Financial Resources, LLC (GFR), have helped individuals and small businesses with their investment decisions since 1987. With Roger's focus on educating and a unique philosophy that he and his firm will help everyone who seeks help with their money (by providing free consultations without asset minimums), he has differentiated his firm from most. GFR's primary focus is on helping people to invest with the goal of pursuing long term capital appreciation. Roger's asset harvesting plan guides the withdrawal process strategically during retirement, allowing the potential of continued growth to help ensure financial confidence throughout today's longer retirement periods.
Recognition for Roger and Green Financial*:
The Top 1000/1200 Advisors - Barron's 2009-2016
Best of Gwinnett - 2014-2016
Gwinnett Chamber Pinnacle Small Business of the Year - Gwinnett Chamber 2016
Gwinnett Chamber Family-Owned Small Business of the Year - Gwinnett Chamber 2016
Advisor Hall of Fame - Research Magazine 2009
Pinnacle Small Business of the Year Award - 1-9 Employees - Gwinnett Chamber 2008
To view a comprehensive list of awards and recognition, please visit Our Qualifications.
*The results from the above listings/articles should not be considered a guarantee of future performances and/or success. 
Compare the potential future value of tax-deferred investments to that of taxable investments.

Use this calculator to estimate how much income and savings you may need in retirement.

Use this calculator to estimate the federal estate taxes that could be due on your estate after you die.